SEO, Web and Mobile Ready Websites
For over 15 years, Spiralmode Design Studio has been helping businesses large and small create a veritable and significant presence on the web and in their markets.
Spiralmode Design Studio has a team of highly skilled writers, designers and developers in-house, all working for a common cause: to help market and breathe life into your business. We are truly dedicated to the success of our clients on the Internet. When you work with us you are working with the best. We are a locally owned and operated firm. We never outsource any of our website design or SEO work, everything is done within our company.
We are designed to handle all aspects of Web Design, SEO, and Social Media needs. By creating a single source for all of your online needs, we provide personal attention that is second to none. We work closely with our clients every step of the way, from the consulting and planning stages, through web design, content assistance for SEO and Social media site set-up and assistance. After your website is launched, it is our ongoing SEO, service and support that will ensure your continued success. We provide the finest in self-maintained Content Management Systems (CMS).
Providing Services to help businesses reach their Online Goals
Spiralmode Design Studio exists to help businesses and organizations build a stronger presence online. Most of our clients have struggled to find a reliable designer who is committed to their success and offers affordable services. By working directly with our clients to identify and address areas of need we are able to provide a customized experience and an end product that will produce results and lead to increased profitability.
Additionally, we focus our energies on ensuring the websites we development get the Search Engine Optimization (SEO) our clients need to make their business Successful.
JOIN OUR LIST OF SATISFIED CUSTOMERS
Let Spiralmode Design Studio take you where you want to go.
---
OUR TEAM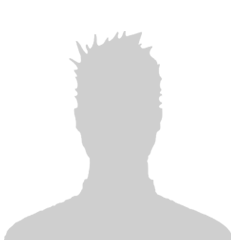 Roger Licup
Senior Web Developer / UEX Expert / SEO Specialist
Roger is a highly regarded Senior Developer whose process-driven approach to developing rich customer experiences helps our clients get into market faster and more effectively. For 15 years, he has applied his training in the areas of corporate identity, branding, and design for such notable clients in a variety of verticals. He has a proven history of creating cutting edge interface designs and information architectures for websites and mobile applications.
With a decade and a half in the web design & development industry, he is recognized as one of the top developer in his field. He earned his Bachelor's Degree in Medical Technology from University of Santo Thomas (UST). He then received his web development & flash animation degree from ICDC College, and is an Honors Graduate of ICDC College, where he earned a spot to be the college's instructor for Graphic Design & Web Development course for eight years.
Skills: User Experience Design, Web Development, Web Design, PHP, jQuery, SEO Optimization, Graphic Design, Databases, Flash Developer, HTML5 & CSS3, WordPress, Magento Theme Design, Drupal Developer, Moodle Developer.
Philosophy: The internet has brought a huge amount of potential for companies of all sizes. However, there are also a lot of companies just trying to push packages. You need a professional who will provide what you need, but will also make sure that you don't spend needlessly on things that you don't need.
---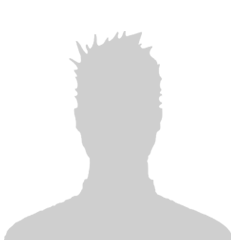 John Garcia
Senior Partner / Project Manager
John Garcia, well-known for his strategic imagination in aligning business goals with creative strategy and expression, has successfully led brand design and marketing engagements for a variety of clients.
Excellent communicator; he provides input into staff performance evaluations and objectives. He works with client departments to coordinate deliverable and content integration. John has the experience in full project life cycles from business development to final delivery.
---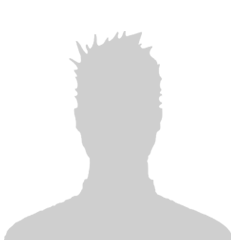 Juan Castro
Junior Web Developer
Juan Castro is a conscientious, fast learner offering the ability to assess an organization's needs and create a complementary, robust web presence. Experienced in all 5 stages of the web development process including: information gathering, planning, design, development, testing and delivery and maintenance. Proficient with a wide array of scripting languages and multimedia web tools.
He integrated an online enrollment form using Java, Python and an XML flat file along with a PayPal shopping cart plug-in and simple login system to enhance the functionality of the website. He integrated images, sound, animation and video highlights of majority of our client's site to improve the user experience (UX).
---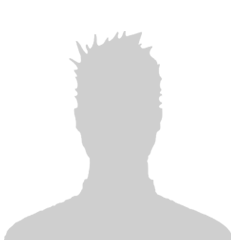 Babet Moreno
Senior Graphic Designer / Web Developer
Creative Graphic Designer with over eight years' experience in developing engaging and innovative digital and print designs for clients in broad range of industries. She is highly adept at visual strategy, layout development, branding, and print and new media advertising.
She demonstrated success working in collaborative environments and providing leadership to design teams to conceptualize and execute effective marketing collateral. Babet provides graphic design support for projects with production status including layout alterations, color corrections, re-sizing existing projects, and designing new projects based on existing creative or established guidelines.
---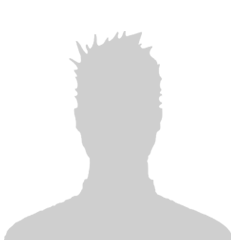 Caitlin Tom
Lead Copywriter
Creative versatile Senior Copywriter having 6 years of professional experience in drafting business letters, contents for web, developed creative ideas for magazines, proof-read final documents. In addition to having vast experience in creating new content, she have also taken part in editing existing contents. She have written contents in different kinds of media.